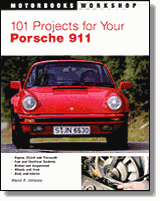 101 Projects for
Your Porsche 911
Welcome to the official site of the best-selling book!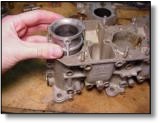 Author Wayne R. Dempsey gives us yet another reason to own a Porsche 911. '101 Projects' features weekend projects that you can easily perform on your 911 in your own garage. Ranging from difficult (overview of 911 Engine Rebuilding) to the very simple (washing your car), this book appeals to both the new and experienced 911 owner alike. The book covers the 1965-89 911 and 911 Turbo, the 912, and is also useful for 964 (1990-94) owners as well.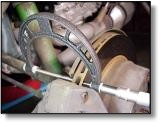 Each project is detailed with an easy-to-read chart showing you exactly how long it should take, what tools you need, applicable years, and the amount of 'wrenching talent' required. The book contains several chapters of project overviews, but mostly all of the projects are shown with step-by-step instructions.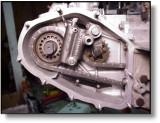 The book is 240 pages long, and contains more than 350 Full-Color pictures and diagrams. Here is a sample page from the shock replacement project. Here is another page on upgrading to the 911 Turbo Look. For those with carburetors, there's an entire project on the rebuild process. Showing the range and breadth of projects, there is also a project on the dash pad installation. For those with older 901 transmissions, there is a project on rebuilding first gear on your transmission. And finally, for the really adventurous, you can try your hand at timing your cams!
---

Order This Book!


Last updated 11/08/19. This site was designed and produced solely by Pelican Parts. Pelican Parts is not associated with Porsche Cars North America in any manner, except for a mutual appreciation and love of the cars. All pictures and references to the Porsche name, and the car names and shapes are for restoration reference only, and do not imply any association with PCNA.