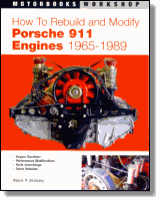 About Wayne

Book Overview

Sample Pages

Visit the Forums

Order the Book

Future Projects

More Tech Articles

Updates

Recommended
Rebuild Shops

Email Wayne

Bonus CD-ROM

Rebuild Kits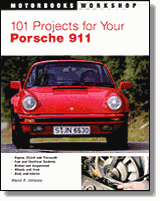 Available NOW!!!
How to Rebuild and Modify
Your Porsche 911 Engine
(1965-1989)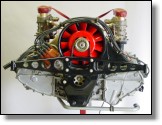 In development for more than two years, Wayne's engine rebuild book details the trials of rebuilding the 911 engine. Geared towards the novice rebuilder, this book takes aim at the notion that you need a PhD degree from the Porsche factory in order to rebuild a 911 engine. This book aims to unlock never before published secrets only known in the 'inner circle' of Porsche engine rebuilders.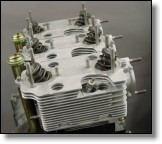 Having your engine rebuilt by someone else? This book will arm you with all the information that you need to ask your mechanic before you hire him to rebuild your precious 911 engine. With this book in hand, you can easily pick out the experts from the pretenders - and save yourself thousands of dollars by securing yourself a quality engine rebuild.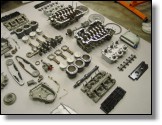 The book is 224 pages long, and will contain all the information that you need to complete the rebuild yourself. In addition, there is a lengthy chapter on performance upgrades, ranging from the relatively easy task of regrinding your camshafts, all the way up to the installation of a computer-controlled engine management system. The book is broken down into the following sections:
When to Rebuild?
Engine Teardown
Machine Shop Work / Reconditioning
Performance Upgrades
Engine Reassembly
Break-in Procedures
Engine Specifications & Tolerances
Parts Diagrams (1965-89)
---
Order This Book!


Last updated 11/08/19. This site was designed and produced solely by Pelican Parts. Pelican Parts is not associated with Porsche Cars North America in any manner, except for a mutual appreciation and love of the cars. All pictures and references to the Porsche name, and the car names and shapes are for restoration reference only, and do not imply any association with PCNA.